Yes, They Think We Are Great!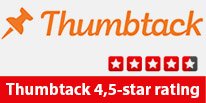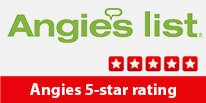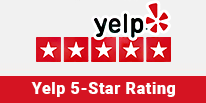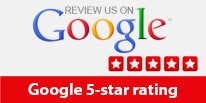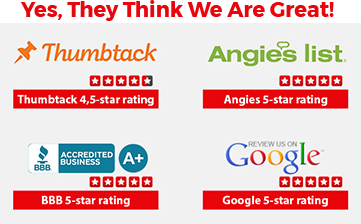 Bosch Appliance Repair San Diego
The Pros of Choosing One Appliance Repair Center for Your Bosch Appliance Repair Needs
When it comes to Bosch appliance repair in San Diego, you want a reliable and efficient repair service that can quickly diagnose and fix any issue with your Bosch appliances. That's where One Appliance Repair Center comes in. Our team of highly trained technicians specializes in Bosch appliance repair and provides top-notch service to customers in San Diego and the surrounding areas.
Why Choose One Appliance Repair Center?
Authorized Bosch Appliance Repair Service - We are an authorized Bosch appliance repair service, meaning we have access to genuine Bosch replacement parts and are trained to repair all Bosch appliance models.
Experienced Technicians - Our technicians have years of experience repairing Bosch appliances and are equipped with the latest tools and technology to diagnose and fix any issue.
Quick and Efficient Service - We understand the inconvenience of a malfunctioning appliance, which is why we strive to provide quick and efficient service to get your appliance up and running as soon as possible.
Competitive Pricing - We offer competitive pricing for our Bosch appliance repair service, without compromising on quality.
Convenient Scheduling - We offer flexible scheduling options to fit your busy lifestyle, including same-day and emergency services.
The Most Common Problems with Bosch Appliances
Bosch appliances are known for their high quality and durability, but like any appliance, they may encounter problems from time to time. Some of the most common issues with Bosch appliances include:
Bosch Stove Repairman - Ignition problems, burner not heating, temperature control issues.
Bosch Dishwasher Repair - Drainage problems, water not heating, door latch issues.
Bosch Washer Repair - Not spinning, leaking water, drum not turning.
Bosch Refrigerator Repair - Not cooling, water dispenser not working, ice maker issues.
Bosch Dryer Repair - Not heating, drum not spinning, timer problems.
Bosch Range Repair - Oven not heating, temperature control issues, faulty igniter.
Causes and Potential Solutions
The causes of these problems can vary, from a faulty part to a simple user error. However, no matter the cause, One Appliance Repair Center can diagnose and fix the issue efficiently and effectively. Some potential solutions to these common problems include:
Replacing a faulty heating element or thermostat
Cleaning or replacing clogged filters or drain hoses
Replacing a malfunctioning door latch or switch
Repairing or replacing a faulty motor or pump
Replacing a faulty timer or control board
By choosing One Appliance Repair Center for your Bosch appliance repair needs, you can trust that our experienced technicians will accurately diagnose and provide the best solution for your appliance. Contact us today to schedule your appointment.