Yes, They Think We Are Great!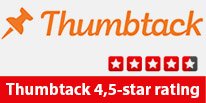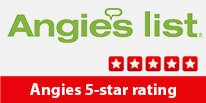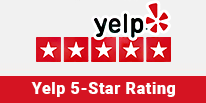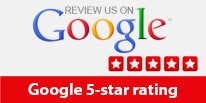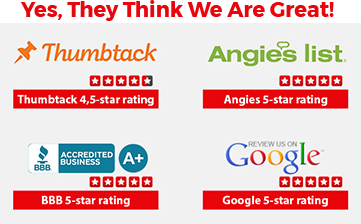 Kenmore Appliance Repair San Diego
When your Kenmore appliance breaks down, you need a reliable and experienced repair service to get it up and running again. One Appliance Repair Center provides the best Kenmore appliance repair service in San Diego and the surrounding areas. Our team of authorized repair service technicians is well-equipped to handle any repair job, big or small, for all types of Kenmore appliances.
Why Choose One Appliance Repair Center for Your Kenmore Appliance Repair?
Experienced and knowledgeable Kenmore appliance repair pros
Fast and efficient repair service
Competitive pricing
Convenient scheduling options
Top-quality replacement parts
Common Problems with Kenmore Appliances
Here are some of the most common problems that we encounter with Kenmore appliances:
Kenmore Stove Repairman: Igniter not working, burner not lighting, uneven heating, temperature control issues
Kenmore Dishwasher Repair: Not draining, not cleaning dishes properly, leaks, strange noises
Kenmore Washer Repair: Not spinning, not draining, water not filling or draining properly, strange noises
Kenmore Refrigerator Repair: Not cooling, leaking water, strange noises, ice maker not working
Kenmore Dryer Repair: Not heating, not tumbling, strange noises, clothes not drying properly
Kenmore Range Repair: Temperature control issues, burner not lighting, oven not heating, strange smells
Our experienced technicians have seen it all and can quickly diagnose and repair any problem with your Kenmore appliance.
Kenmore Appliance Repair Service Near Me
If you're looking for the best Kenmore appliance service near me, look no further than One Appliance Repair Center. We provide fast, reliable, and affordable Kenmore appliance repair service throughout San Diego and the surrounding areas. Our technicians are trained and experienced in repairing all types of Kenmore appliances, and we use only top-quality replacement parts to ensure the best possible repair.
Contact Us for the Best Kenmore Appliance Repair
If you need Kenmore appliance repair in San Diego or the surrounding areas, don't hesitate to call us or contact us online to schedule an appointment. Our friendly and knowledgeable team is standing by to provide you with the best possible service at a competitive price.